Neck and shoulder pain are all common reasons people see physical therapists. Pain is usually dependent on your activities. For example, many people who work in an office and use a computer tend to have neck or shoulder pain. So naturally, when you go to a physical therapist for your pains, they will most certainly assess and address your problem area. In addition, they may also look at your upper back or thoracic spine.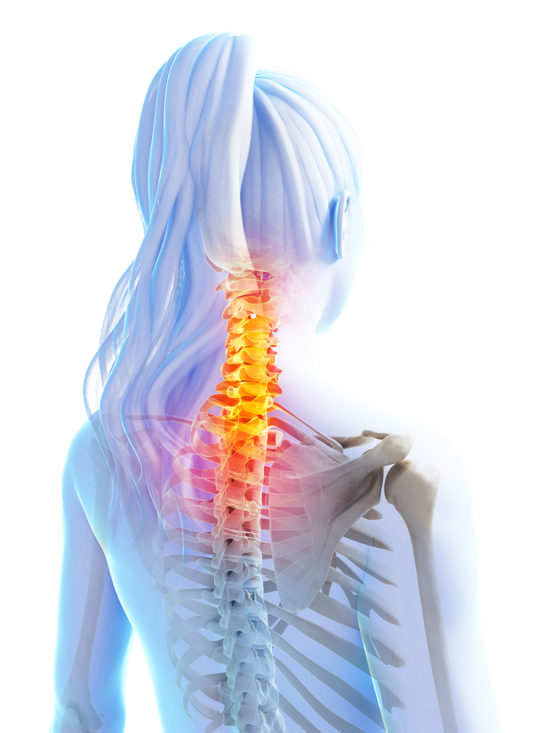 There are 12 vertebrae that make up your thoracic spine. They lie in between your cervical spine (neck) and your lumbar spine (low back). They allow you to bend forward, extend back, and bend to one side or the other. They also have articulations to your ribs and your shoulder blades as well. There are also many muscles that attach from the thoracic spine to the cervical spine and shoulder. So moving your neck and shoulder will indirectly cause movement of your thoracic spine.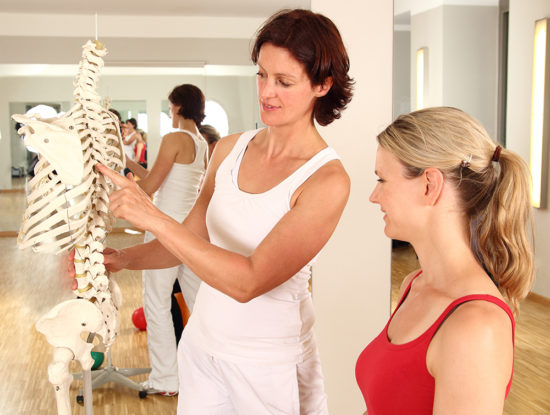 When you have pain, it is most likely due to a dysfunctional movement. When you perform a specific activity, you use certain muscle groups. However if you are weaker, have less range of motion, or less flexible in certain areas, then your body automatically compensates for those muscles and movements. Due to abnormal movement patterns, pain may occur. For instance, the office worker working at their desk is probably sitting with poor posture; they exhibit a forward head and rounded shoulders. As a result, the scapular muscles in the back that hold you in an upright posture are stretched out and not as strong. Your neck is also in an outstretched position it should not be in. Due to the weakness and abnormal flexibility of the muscles, this individual may present with neck, head, or upper extremity pain as a result.
So while you may not have any pain in your thoracic spine, addressing the spine can help with your complaints in your neck or shoulder. Your thoracic spine is connected to your neck and shoulder through the bony articulations and muscle connections. If the affected joints are moving improperly, then other areas of the body like thoracic spine will compensate for the movements as well. Therefore treatment in the upper back may be beneficial, whether it is through exercises or manual therapy by your physical therapist. Treatment in this area can affect movement and pain in your neck or arm. Sometimes people are really sensitive in the injured areas and cannot tolerate much movement through those body parts. Addressing the thoracic spine first can produce analgesic effects and increase movement in the affected areas, which in turn can be more tolerable when the PTs work on the painful body part. Coming into physical therapy will help address your main complaints, but other parts of your body would benefit as well.
Ask the experts at Wendy Wenn Schoenewald Physical Therapy and Vestibular Rehabilitation about treatment.