WWSPT Community & Social Activities
March 26, 2016:  Run Wild at the Zoo for a Great Cause!
Attention all rabbits, runners and walkers…it's wabbit-season!  Want to enjoy a unique experience at the nation's oldest Zoo while helping to free the world of Parkinson's disease? Join Shake It Off, Inc. for their 3rd Annual Philly Rabbit Run 5k/1m run or walk.
Start and finish at the zoo.  Participants will enjoy an extraordinary opportunity to run inside the zoo's 42 acres of lush gardens with more than 1200 rare/endangered animals from around the world before it is open to the public.

September 27, 2015:The WWSPT Team will be at 9/11 Heroes Run – Travis Manion Race on Sunday 9/27 at 2:00 pm at Fonthill in Doylestown, PA to support the Travis Manion Foundation. JOIN US TO RAISE AWARENESS AND HONOR THE FALLEN.

September 20, 2015:
Great event to Benefit the Lewy Body Dementia Association @LBDAssoc at Warwick Township Park! #letsbeatlewy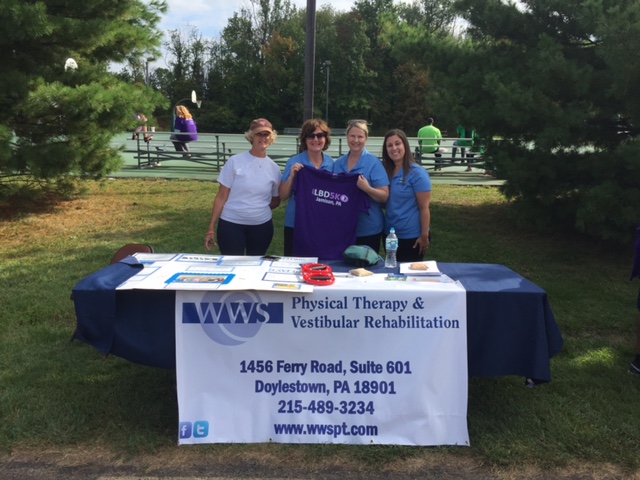 WWSPT Team members walked to support Lewy Body Dementia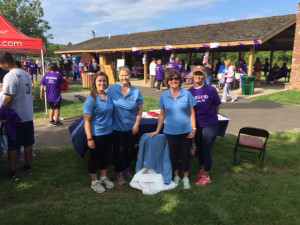 May 9, 2015: Wendy Webb Schoenewald presents Concussion Treatments to CHOP:
Wendy Schoenewald and Dr. Christina Master at the Children's Hospital of Philadelphia – Concussion Presentation:
December 14, 2014: WWSPT celebrated Christmas, Chanukkah and more at their lovely holiday dinner: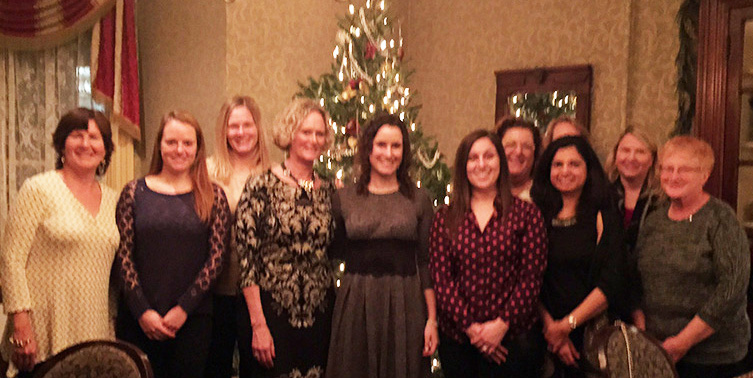 October 18, 2014: Partners for Parkinson's Event at the Philadelphia Convention Center: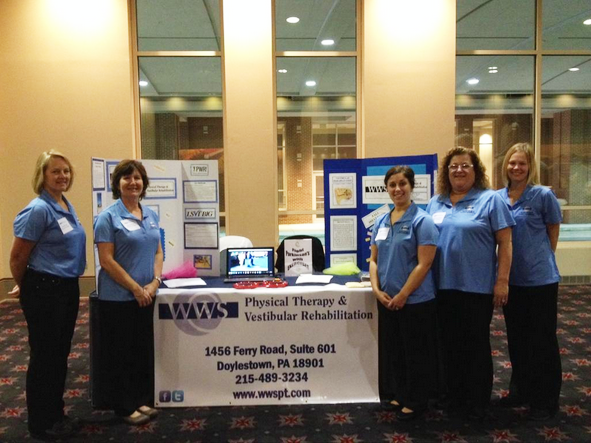 WWSPT staff working the Partners for Parkinson's Conference:
Left to Right: Joanne Haug, Anne Haneman, Hannah Greenberg, Mindi Greenberg and Jamie Schoenewald.
Great turn out at the Partners for Parkinson's! Michael J Fox Org.
September 19. 2014: Senior Expo:
Thank you @margueritequinn for Hosting the Senior Expo today! What a great turn out from the local community! #doylestown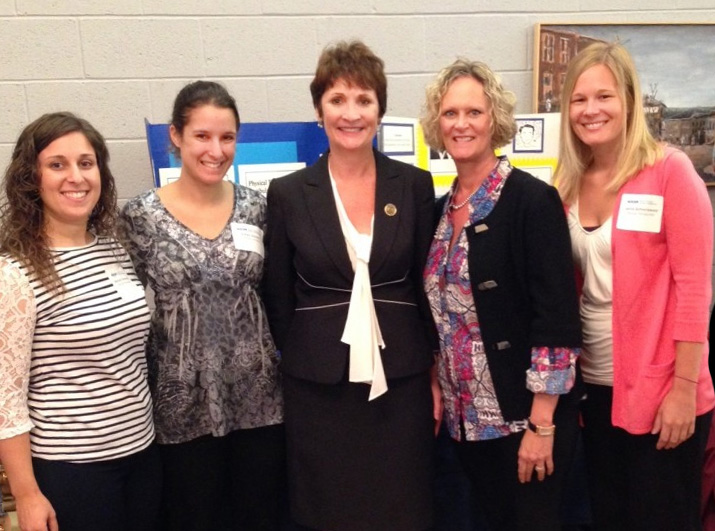 Left to Right: Hannah Greenberg, Kelsey Krebs Hanlon, Margurite Quinn, Wendy Webb Schoenewald and Jamie Schoenewald.
September 16, 2014: Celebrating our 15th Anniversary of opening our doors!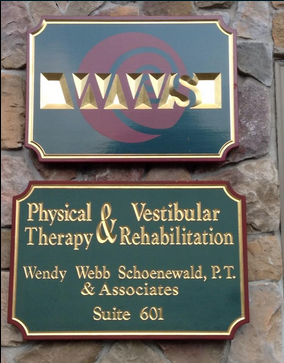 September 7: 9/11 Heroes Run – Travis Manion Race: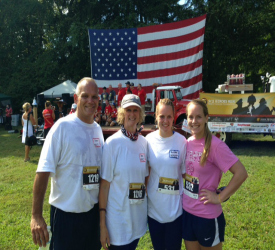 CONGRATULATIONS Doylestown on a fantastic race day!! Waiting for our official race timing results.
THE 9/11 HEROES RUN UNITES COMMUNITIES INTERNATIONALLY WITH THE GOAL TO NEVER FORGET THE SACRIFICES OF THE HEROES OF SEPTEMBER 11TH AND IN THE WARS SINCE: VETERAN, FIRST RESPONDER, CIVILIAN, AND MILITARY. JOIN US TO RAISE AWARENESS AND HONOR THE FALLEN.
The WWSPT Team ran to HONOR and Thank our Veterans!
We had such a Great Day at an amazing event! Travis Manion Heroes Run.Thanks to my staff for volunteering #911heroesrun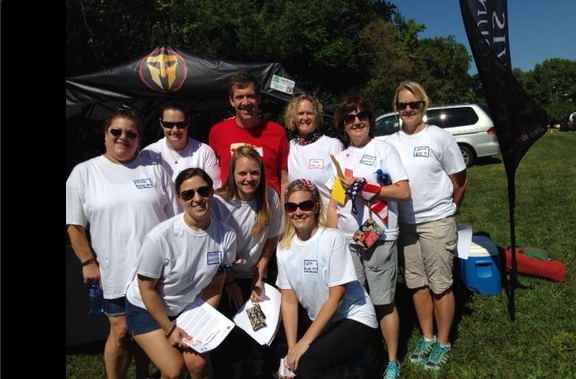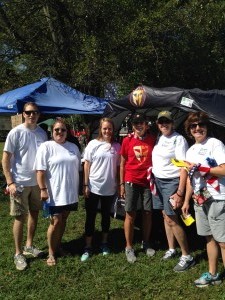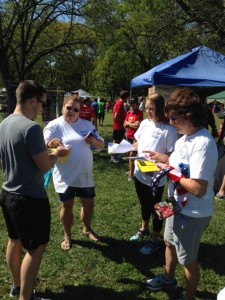 Great Day at Travis Manion Heroes Run! Fantastic event! Thanks to everyone on my staff for volunteering for the  #911heroesrun 2014!
August 2014:
In staff event August 2014. Our First "Selfie!!"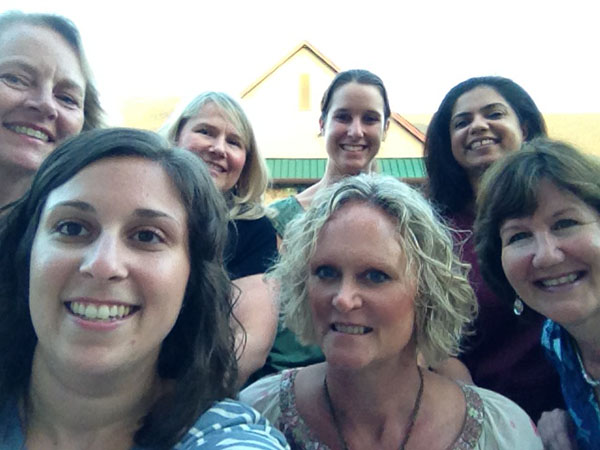 Back Row: Left to Right – Joanne, Vivian, Kelsey, Palak.
Front Row: Left to Right – Hannah, Wendy, Ann.