Physical Therapy for Vestibular Migraines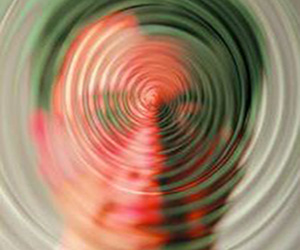 Migraine is one of the most debilitating chronic disorders in the US is more common than Asthma and Diabetes more importantly Migraine strikes people during their most productive years between ages of 20 to 40, and affects more women than men. Despite better diagnostic capabilities and efforts to improve public awareness it is estimated that 50% of migraineurs go undiagnosed. Migraine is typically characterized by unilateral onset of head pain, severe intensity of pain, throbbing or pounding and interference with the person's routine activities. Symptoms can include photophobia, which is a sensitivity to light, or phonosensitivity, intolerance to noise, as well as nausea and vomiting. Approximately 40% of migraine patients have vestibular symptoms associated causing loss of balance or dizziness. B PPV can also be triggered by Migraine, this is thought to be caused by a combination of vascular events along with alteration in neural activity associated with the migraine event. Persons with Vestibular migraine often do not have the true headache symptoms but more of the vestibular symptoms and this makes diagnostic evaluation difficult because physicians often expect the classic migraine symptoms.
These patients can be effectively treated by Vestibular Physical therapist after thorough evaluation and treatment along with medical management by a physician to find the right combination of medication that can control the Migraine attacks. Our specialists will develop exercises to gradually increase the patient's abilities the program and has to be carefully administered with exercises that her properly dosed so as not to trigger another migraine event. Treatment often includes education about diet and lifestyle modifications.