Physical Therapy Experts at WWSPT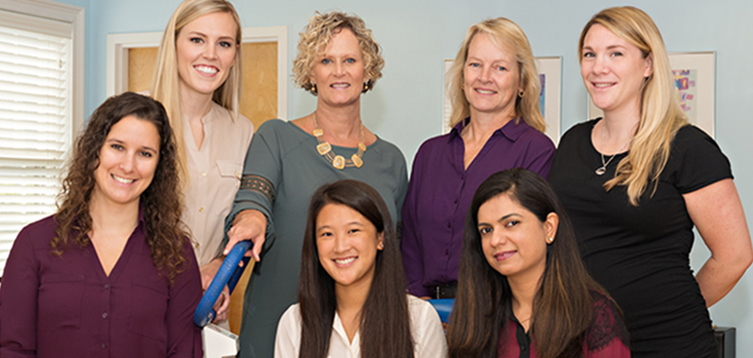 Our team of professionals at WWSPT is committed to their profession of movement science and strives to provide an environment of healing to assist you in recovering to the functional level you desire – whether it is simple daily activities with your families or highly competitive sports. We look forward to a long-term relationship with our patients over their lifespan and becoming your practitioner of choice for Musculoskeletal and Balance issues. To reach our staff, you may email us at: customerservice@WWSPT.com or fill out the Contact form.
Wendy Webb Schoenewald, PT , OCS
Orthopedic Certified Specialist
Advanced Vestibular Specialist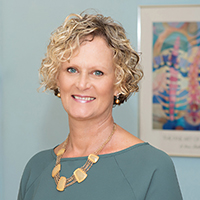 Wendy Webb Schoenewald PT,OCS is the owner of WWS Physical Therapy and Vestibular Rehabilitation which began in 1999 and is located in Doylestown, Pennsylvania. She has developed a successful growing private outpatient practice with a niche in Vestibular Rehabilitation and Concussion care. She has been involved in teaching Vestibular Rehabilitation to other physical therapists at the annual APTA Herdmann and Clendaniel Vestibular Competency Certification course for many years and lectures locally on Vestibular Rehabilitation and Concussion management for PT's, MD s, PA-Cs, and CR NP's. Wendy has been an Orthopedic Certified Clinical Specialist since 2005 with recent re-certification completed in 2015. She lectures locally on the care of the Post Concussive  Syndrome patients.
Her practice is presently involved in a clinical trial with Temple University for the treatment of lateral canal BPPV. With over 31 years physical therapy field Wendy has worked with a wide range of diagnoses in hospital outpatient aquatic and home settings she has extensive postgraduate training in orthopedics and vestibular rehabilitation. View Wendy Webb Schoenewald's treatment videos.
Dr. Palak Mulji, DPT
Certified Vestibular Specialist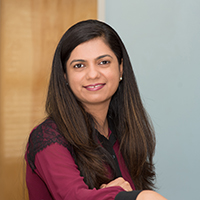 Palak Mulji DPT earned her Bachelors degree in Physical Therapy from M.S. University, Baroda, India in 1996 and she graduated from UMDNJ (now Rutgers University) in 2008 with a Doctor of Physical Therapy. She successfully completed all the requirements for the Competency-Based Course in Vestibular Rehabilitation at Emory University. Palak has enjoyed 15 years of clinical practice. Palak worked at Somerset Medical Center NJ in the outpatient clinic and joint inpatient Institute, Advanced Rehabilitation physical therapy in Manhattan NY, an outpatient clinic, and various acute and sub-acute rehabilitation centers as a per-diem therapist. Her special areas of interest include treatment of orthopedic-, neurological and soft tissue related disorders, vestibular (treating a patient with vertigo, dizziness, and inner ear impairments) and concussion.
पलक मूलजी (डीपिटी) ने एम.एस यूनिवर्सिटी, बड़ौदा, गुजरात, भारत (Baroda, Gujarat, India) से १९९६ में फिजिकल थेरपी में अपनी स्नातक (बैचलरस इन फिजिकल थेरपी) की डिग्री प्राप्त की. और उसके बाद २००८ में यू.एम.डी.एन.जे (UMDNJ – अभी की रुटजर्स यूनिवर्सिटी) से डॉक्टर ऑफ़ फिजिकल थेरपी की डिग्री प्राप्त की. पलक मूलजी ने एमोरी यूनिवर्सिटी (Emory University) में वेसटीबुलर रिहबिलिटेशन के दक्षता आधारित पाठ्यक्रम के सभी आवश्यकताओं को सफलतापूर्वक पूरा किया. पलक फिजिकल थेरपी एवं क्लिनिकल प्रैक्टिस के क्षेत्र में १५ साल से अभ्यास कर रही है. पलक ने समरसेट मेडिकल सेंटर, एन.जे / न्यू जर्सी (Somerset Medical Center, NJ) के आउट पेशेंट क्लिनिक और इन पेशेंट संयुक्त संस्थान (Inpatient Joint Institute) में एवं मैनहट्टन, न्यू यॉर्क (Manhattan, NY) के अडवांस रिहबिलिटेशन फिजिकल थेरपी के आउट पेशेंट क्लिनिक और विभिन्न तीव्र और उप तीव्र रिहबिलिटेशन सेंटरस में पर-डाएम थेरपिस्ट/चिकित्सक (Per-diem therapist) के रूप में काम किया है. पलक की विशेषताओ में सामिल है: ओर्थोपेडिक, न्यूरोलॉजीकल एवं सोफ्ट टिश्यू संबंधित डिसऑर्डर्स और वेसटीबुलर (मसलन: वरटिगो, डीज़ीनेस एवं इनर इयर इमपेयरमेन्ट्स के मरीजों का इलाज) एवं कनकशन संबंधित डिसऑर्डर्स.
Dr. Kelsey Hanlon, PT, DPT
Certified Vestibular Specialist
LSVT BIG Certified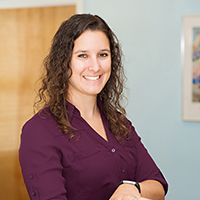 Kelsey Hanlon, PT, DPT graduated from Arcadia University in Glenside, PA in January 2014 with a Doctorate in Physical Therapy. She received her undergraduate degree in Biology from The Pennsylvania State University's Schreyer Honors College. Kelsey has been certified in the LSVT BIG program to treat patients with Parkinson's disease. She also received her certificate in Vestibular Competency in 2016.  Kelsey has prior experience from her internship in treating patients with TMJ dysfunction. She enjoys treating all types of patients but has a particular interest in shoulder and spine pathologies. She is a member of the American Physical Therapy Association and the Pennsylvania Physical Therapy Association. View Kelsey Hanlon's treatment videos.
Dr. Jenna L. McLane, PT, DPT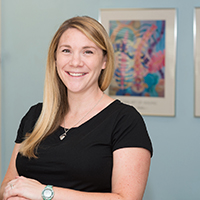 Jenna L. McLane, PT, DPT graduated from Thomas Jefferson University, Philadelphia, Pennsylvania in 2011 with her Doctorate in Physical Therapy. Prior to that, she completed her undergraduate degree at Elizabethtown College and was also recognized for honors within the discipline of Biology. While at Jefferson, she did increased training in the area of the pelvic floor and core rehab and worked as a graduate research assistant in Jefferson's Human Performance Lab. Upon graduation, she spent over two years working in a Stroke Center of Excellence and Level 1 trauma unit working with various neurologic patient populations, including evaluating and treating acute episodes of BPPV.    During that time, she also participated in two research studies including one looking at the effects of early mobilization in critical care and another examining the effects of yoga on a respiratory status and function in burn survivors. Since leaving acute care, she has spent her time honing her orthopedic skills including attending the annual Lower Extremity and Upper Extremity updates held in Philidelphia. Jenna has taken courses in vestibular and concussion rehab. Jenna is an APTA member who enjoys yoga, pilates and working as a Physical Therapist. View Jenna L. McLane's treatment videos.
Joanne Haug, PT,
Orthopedic Certified Specialist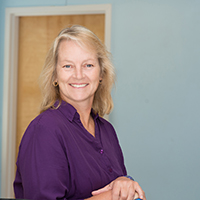 Joanne Haug graduated from Temple University in 1988 with a degree in Physical Therapy. She has over 20 years of experience working at Doylestown Hospital Outpatient Rehabilitation where she became a Senior Staff Therapist. She became an Orthopedic Certified Clinical Specialist in 1999. Joanne has taken courses for orthopedics, as well as, the McKenzie Method for spinal pain. She has completed the Vestibular and Parkinson's Rehabilitation coursework for her Vestibular Certification.
Dr. Amanda Nguyen, PT, DPT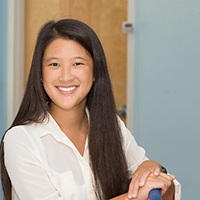 Amanda Nguyen PT, DPT received her Doctorate of Physical Therapy from Temple University, Philadelphia, PA in 2016. She received her Bachelors of Sciences degree in Rehabilitation Sciences from the University of Pittsburgh in 2013. Her clinical residency training included experience at Virginia Hospital Center in Arlington, VA, Moss Rehabilitation of Einstein Network, Holy Redeemer Hospital, and Doylestown Hospital. Amanda developed a strong interest in Vestibular Rehabilitation during her residencies. She chose a Vestibular Rehabilitation course for additional training while attending Temple University, with Anne Galgon, PT, Ph.D.
Dr. Catherine Hughes Kinek, PT, DPT
Cate Kinekn, PT, DPT earned her Doctorate of Physical Therapy from Thomas Jefferson University and received her undergraduate degree in Allied Health Sciences from the Bloomsburg University of Pennsylvania. Cate joined Wendy Webb Schoenewald Physical Therapy and Vestibular Rehabilitation in June 2017 where she is fulfilling her passion for treating neurological conditions such as Parkinson's Disease and Concussion, as well as Orthopedic conditions. She has conducted research on the recovery of gait after stroke, and brain changes following spinal cord injury, and plans to present some selected research at CSM, the National Physical Therapy Conference, in February 2018.
Cate grew up in Montgomeryville, Pennsylvania, and is an alumna of Lansdale Catholic High School where she competed in track and cross country sports for the Crusaders. Cate is married and lives in Conshohocken, PA. In her free time, she enjoys camping and hiking the many Pennsylvania, trails with her husband and hopes to eventually visit all the U.S. National Parks. As a sports enthusiast, she also enjoys running, yoga and snowboarding.
Cate's professional memberships include the American Physical Therapy Association, the Pennsylvania Physical Therapy Association, and the Research section of the APTA.
Anne K. Galgon MPT, Ph.D, NCS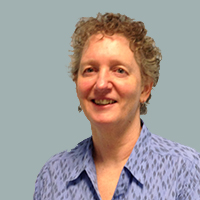 Anne Galgon MPT, Ph, D, NCS graduated in 1987 from Drexel University with a Master's of Science in Physical Therapy. She continued her educated by receiving a Doctor of Philosophy in Rehabilitation Sciences. Currently, Anne is an assistant professor at Temple University within the Physical Therapy department teaching neuroscience, movement sciences and clinical management of neuromuscular disorders. In addition, she previously worked at Neumann University as an assistant professor in the Physical Therapy Department. Anne has continued to enhance her credentials through her work at Moss Rehabilitation Hospital and the University of Pennsylvania Medical Center managing those with neurological disorders. Anne holds professional certifications as a Certified Specialist in Neurological Physical Therapy, a Vestibular Rehabilitation Competency and an APTA Clinical Instructor Certification. Check out Anne Galgon's radio blog for Therapists on  BPPV Practice Clinical Practice Guidelines
Mindi Greenberg
Director of Customer Care and Office Manager
Mindi Greenberg, Director of Customer Care and Office Manager. She is in charge of handling all the customer queries and office administrative matters.
Debbie Dutkiewicz
Director of Patient Services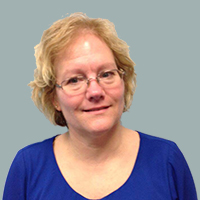 Meet Debbie Dutkiewicz at reception where she will handle your Patient Services.
For the general mailbox, you may email us at wwschoenewaldpt@aol.com or fill out the Contact form.
Address: 1456 Ferry Road, Suite 601, Doylestown, PA 18901, USA.
Tel: 215.489.3234.
Direction: Visit the Office Hours and Directions page.